Come Write With Us
Get paid and published as a freelance writer.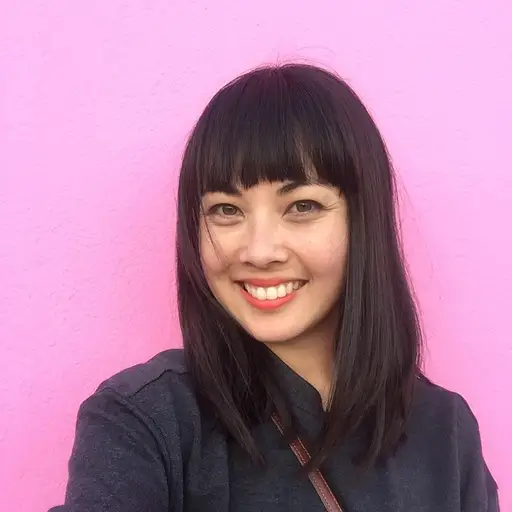 "This course was incredibly helpful in starting a freelance writing career from scratch. Within six months of taking it, I had secured pitches with many publications including Insider, BBC, and The Atlantic."

- Annie Midori Atherton, Freelance journalist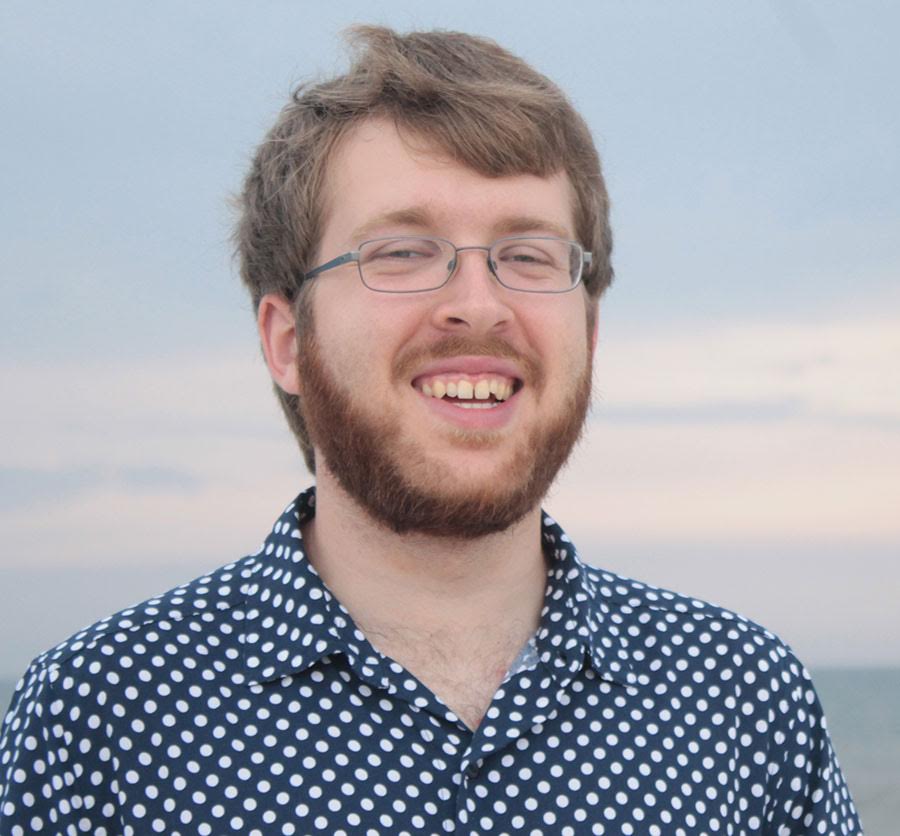 "Come Write With Us is the freelance writing course I wish I had in college."

– Ransom Patterson,Freelance writer

Two Published Authors Teach You How to Make a Living as a Writer
It's possible to make a full-time salary as a freelance writer. We're living proof.
We are Kristin Wong (The New York Times, The Atlantic, Glamour magazine) and Alex Webb (National Geographic, the Financial Times Press). We're full-time writers, journalists, and authors who built this freelance writing course to help you break into the writing business — the smart way.
We've been through it all: Pitching editors and never hearing from them, writing "opportunities" that are just unpaid gigs, applying for full-time writing jobs and competing with a zillion other writers, ugh. The list goes on.
Here's what most writers do (and what we did, for years):
❌ Dream of becoming a writer but never take action because they're terrified of failure. Writing remains an unpaid hobby.
❌ Spend hours writing a blog post that no one will ever see. Hope that someday, the right person will stumble upon their blog.
❌ Send hundreds of random editors pitch after pitch, tell themselves it's a "numbers game" and eventually, someone will bite.

❌ Agree to work for free because hey, "exposure" is better than nothing.
Sound familiar? Most writers approach the freelance writing business in a really inefficient way that is a complete waste of time. Next year, you could be doing the exact same thing: telling a friend you want to "break into" writing, then churning out a few words on your laptop before you give up because you have no direction or strategy. Why keep doing the same thing over and over if it's not working?
Instead, imagine being able to:
✅ Write for quality, top-tier clients and publications.

✅ Pitch irresistible story ideas that editors actually want.

✅ Build a sleek, professional writing portfolio.

✅ Earn hundreds (or thousands!) of dollars for your writing. Regularly.
Each of the above goals is possible. But if you want to succeed as a writer, you have to change your approach. You have to start treating your career as more than just a hobby. In this course, we expect you to do the work it takes to launch a freelance writing career – yep, it takes work – but we show you how to get it done in a strategic, effective way.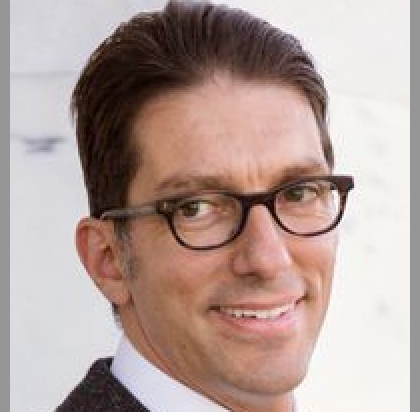 "This course gave me the tools I needed. Four weeks later, I landed a contract at the rate I wanted with my first ever freelance writing client."
– Jaime Escuder, Attorney & freelance writer
Learn what the biggest, best publications are looking for
In Come Write With Us, you'll learn the exact strategies and tools we've used to not only make money with our writing, but also write for some of the most well-known publications in the world, like the New York Times and National Geographic. This course isn't just for people who want to make money writing. It's for writers who want to make a career doing what they love.

We don't give you the tired, old advice to write ten articles a day for pennies or send fifty cold pitches a week. Instead, we'll teach you how to strategically position yourself for success. You'll learn:
How to take your writing from amateur to professional: We'll tell you what publications and editors expect when it comes to writing. Even if you write for a startup or smaller publication, this lesson will set your writing apart to ensure you beat the competition and get the gig.

Our formula for an irresistible pitch. No more pitching random editors random ideas. We help you brainstorm solid story ideas and turn them into irresistible pitches. Even better, we give you REAL EXAMPLES of ideas we've pitched! Make sure your next pitch will be a YES.

How to establish your credibility. We walk you through building a platform, step-by-step, to establish your credibility as a writer. We'll show you how we've positioned ourselves so that publications like The New York Times and National Geographic take notice.
How to set rates (and negotiate better ones): Calculate how much money you can charge for your writing, depending on the outlet. Yes, we give you numbers. We also share specific tactics and scripts we've used to negotiate higher rates, even with our current publications.
Real Support, Real Results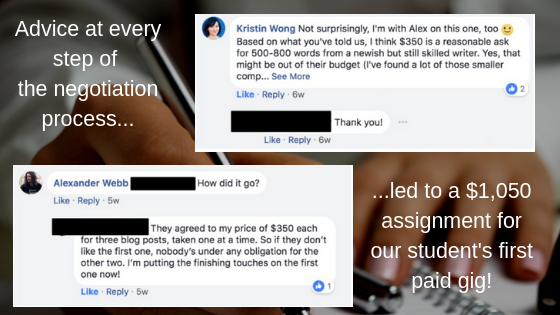 Meet Your Teachers. They've Written for the Best Publications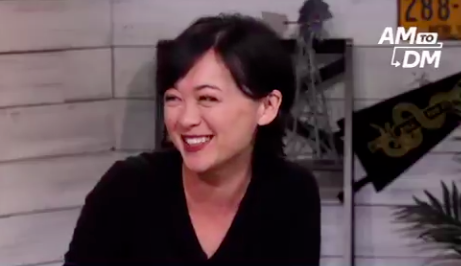 Hi! I'm Kristin Wong, a writer, author, and journalist who has written for the New York Times, Glamour magazine, Travel + Leisure, and more. In 2010, I won an award from the Society of Professional Journalists for my work at MSN. I've appeared on BuzzFeed's AM2DM, Fox Business, and NPR to discuss my writing. My first book, Get Money, was published in 2018 with Hachette Book Group.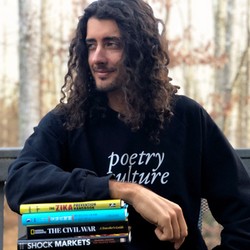 Hey, I'm Alex Webb. I'm a full-time free freelance writer and published author. I've authored, co-authored, and contributed to books published by National Geographic, the Financial Times Press, and Skyhorse. I'm also the founder of Take Risks Be Happy, an online magazine for creatives and entrepreneurs. I was shortlisted for the Bracken Bower Prize in both 2015 and 2016. I'm currently co-authoring a book for Oxford University Press.
We created this course partly out of frustration. Early in our careers, most of the traditional "break into the business" tactics we tried weren't working. So we started to try new things, then shared our best strategies with each other and with our fellow freelancers. We figured, why not share this with other writers, too?
Using the blueprint we share in this course, we've managed to:
✔️ Write for the biggest publications, like National Geographic
✔️ Negotiate up to $2,000 for a single article
✔️ Earn $100k a year from freelance writing
✔️ Write professionally so that clients and editors come back for more

Don't get us wrong – the above accomplishments took time. But in accomplishing them, we learned critical lessons about how the media industry and freelance writing business work. The kind of real-world lessons you won't learn anywhere else.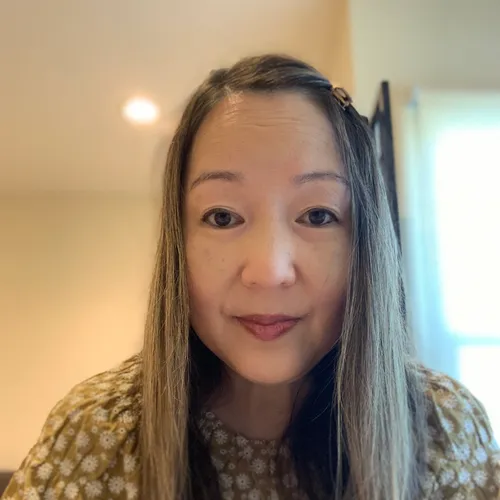 "Come Write With Us is the best writing course I've taken. It taught me how to take my writing to the next level."

– Juli Fraga, Psychologist & freelance journalist
Here's What You'll Get...
9 Modules w/ Homework Assignments: Learn to build your writing habit, create a personal brand for your writing, and approach editors and publications. Complete with exercises & homework assignments.
Behind-the-Scenes Examples: We'll show you actual pitches, networking emails, and more.

Writer Q&As: Candid interviews with working writers who share their best strategies for finding work. Q&As with established editors who tell you exactly what they're looking for.

The Writer's Toolkit for Getting Sh*t Done: Learn how to set up your digital workspace. This guide includes 50+ resources, strategies, and tools we use in our own freelance writing business.
You'll also get worksheets, schedules, and checklists to help you take action with what you learn.


And if you join the course and change your mind, we have a 30-day money back guarantee. We want you to be happy with what you get, and we think you will be: One of our first students made $1,050 with his first freelance writing gig within two weeks of taking our course.
Get started now!
The fact is, 85% of freelance writers barely make enough money to cover their living expenses. We'll show you what the other 15% are doing. We're not the types who blindly promise that what works for us will work for everyone, but we know how to make money writing and have so much knowledge to share.
This Course Is For You If...
✔️ You've always wanted to be a professional writer but you don't know how. You like your 9 to 5 and all, but how cool would it be to finally pursue your longtime dream of writing?
✔️ You already make money writing, but you're ready to step up your game. The only writing gigs you get are "guest posts," copywriting gigs, or work that doesn't pay much (if anything at all). You want to know what it takes to get to the next level. We've been there, and we'll tell you what works.
✔️ You want to freelance, but you don't know where to start. Come Write With Us is everything we've learned about writing professionally, all in one convenient freelance writing course. Enroll and get all the tools, tricks, and info you need to go from "wannabe writer" to gonna-be writer.
A preview of what you'll learn in each module
Develop Your Writing Habit: Learn tips and tricks for making time to practice your writing and get better at it.
Brainstorm Epic Ideas: Learn the strategies we use to come up with fresh ideas to write about. You'll brainstorm three solid ideas to get your writing noticed by editors, readers, and blogs.
Write Like a Pro: Learn what the best publications in the world expect from their writers. Take your freelance writing to the next level. By the end of this lesson, you'll have one polished, professional writing clip to help jumpstart your career.

Build Your Portfolio: A step-by-step guide to creating a platform and personal brand as a writer, which is a must if you want bylines. By the end of this lesson, you'll have an online writing portfolio that you can show editors and potential clients.
Master the Art of the Pitch: Our tried-and-true formula for finding and pitching editors, media, and potential clients. We've used this formula to pitch the New York Times, National Geographic, and Glamour magazine. Get real examples of pitches that have worked.

Build a Network: Build a network of writers and mentors to help supercharge your career. Learn how to reach out to established writers and influencers in an authentic, non-sleazy way.

Find Gigs: Where to find work, beyond the obvious. A list of resources when you're just starting out and how to leverage small gigs into big publications when you're already established.
Decide How Much to Charge: Learn how to set your rates. Learn our strategy for negotiating higher rates.
Bonus: Protect Yourself: Taxes, LLCs, media liability insurance...(oh my?)
Frequently Asked Questions
When does this freelance writing course start and finish?
It's entirely self-paced! Most people get through the course in about four weeks. We recommend taking your time with each module and homework assignment. Also, you'll have lifetime access, so you can always pick it back up whenever you want!
How long do I have access to the course?
How does lifetime access sound? After enrolling, you have unlimited access to this course for as long as you like - across any and all devices you own.
What if I am unhappy with the course?
If you are unsatisfied with your purchase, contact us in the first 30 days and we will give you a full refund. And we won't be jerks about it, either.
Is this a video course?
There are a few videos throughout the course, but the course is mostly written material.
How long does each module last?
It will take you about an hour to get through each module and a bit longer for modules with homework assignments. Launching a freelance writing career takes time! Make sure you're ready to dedicate at least a few hours a week to this course.